News & Events
2021 BOB PETERSON MEMORIAL TELECOMMUNICATIONS SCHOLARSHIP
James Valley Telecommunications will be awarding three $2,000 scholarships in 2021. Please complete and submit the application online or download and print out the application. All submissions must be received by JVT on or before February 26, 2021. Applicant must be a high school senior graduating in the Spring of 2021 and whose parents/legal guardians are members of James Valley Telecommunications. Applicant must be attending an accredited college, university or vocational school in South Dakota in the Fall of 2021. A minimum GPA of 3.0 is required. Immediate family members of James Valley Telecommunications' directors and employees are not eligible for the JVT Scholarship Program. Any applications received after February 26, 2021 will not be considered.
NVC Awarded Connect South Dakota and CARES Act Funds
Northern Valley Communications (NVC) was recently awarded one of 14 broadband projects to better connect underserved and unserved communities in South Dakota. NVC will also be allocated federal CARES (Coronavirus Aid, Relief, and Economic Security) Act funds for another project.
In 2019, South Dakota legislators approved $5 million in matching funds for broadband improvement, creating Governor Kristi Noem's Connect South Dakota program. Earlier this year, legislators approved another $5 million to continue broadband upgrades in South Dakota. Funding is strictly for capital expenditures of building out the network, and the program does not intend to overbuild areas that are currently being served by 100/20 broadband.
NVC was awarded close to $1 million in funds received from the Connect South Dakota broadband initiative. The funds will be used in the rural Mina area covering over 250 homes. The project will be completed by June 2021.
NVC was also awarded close to $1.5 million in CARES Act funds for rural Redfield. That project will cover 400 homes. Work has started and will be completed by December of 2020.
"Bringing fiber optic broadband to underserved areas is part of our overall mission, and it's something we feel is vital to the communities we serve," said NVC CEO James Groft. "Internet speed is even more important this year for business, school, personal connection and life in general."
About NVC
Privately owned by James Valley Telecommunications, NVC was founded in 1997 to bring reliable Internet, Cell Phone, Cable TV and Phone services to Brown county and part of Day and Spink counties. NVC believes in providing our customers simple choices at fair prices backed by quality service that each customer deserves. NVC has constructed a new fiber optic and wireless telecommunications network to deliver next generation technology and service. Other companies may focus on megabits and packet transfers, but with the solid foundation in technology afforded by its flexible, scalable network, NVC can focus on something more important – the specific needs of its customers.
Conquering the Digital Divide
Why even Hutterite colonies want internet fiber connectivity
Blog written by Vernon Brown
Hutterite colony life might seem remote. Many perceive that the religious colonies shun modern technology, including the internet, but Hutterites depend on it for economic survival.
Glendale Colony raises crops along the James River about 18 miles southeast of Redfield. Farming of any size requires internet connectivity to boost productivity. Recognizing the future depends on it, colony elders even embrace putting iPads in the hands of every elementary student in the colony school managed by the Hitchcock-Tulare School District.
In October, James Valley Telecommunications (JVT) finished construction of fiber connectivity to the colony school.
"You'd be surprised how much technology Glendale Colony has," says Hitchcock Tulare School District Technology Coordinator Jason Wenzel. "We had a wireless connection from one building to the colony school, but teachers had to limit access. Streaming audio or video was challenging. Now with a fiber connection, we'll be able to have all 30 students simultaneously do online testing."
Similarly, banking in rural South Dakota can't thrive without high-speed broadband. JVT delivered fiber to every home and the one business in tiny Turton, population 49.
Farmers State Bank of Turton is a mainstay on Main Street. Bank president Monte Troske says his operation was maxing out its pre-fiber connection. That limited what his staff could do with internet banking, online imaging and insurance quotes. Today, with up to a Gig of service, Troske says the bank's productivity has increased for its customer base, which is 95% agricultural lending.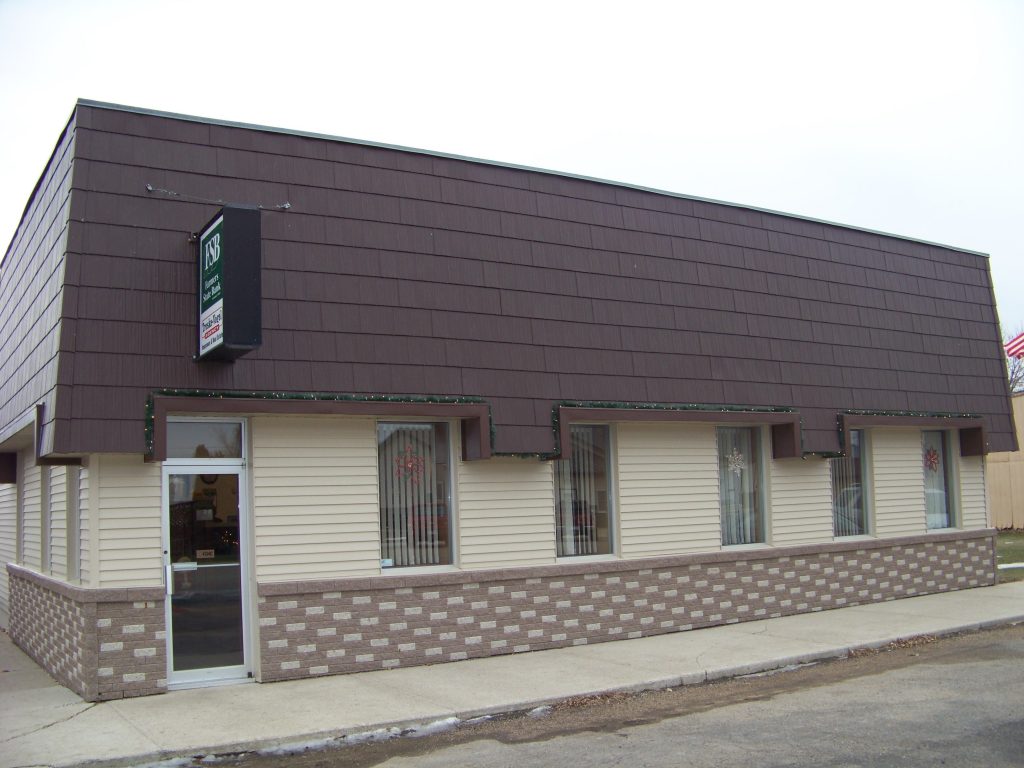 While it's about productivity at the bank, the fiber connection to Troske's Turton home is all about convenience and quality of life.
"I'm a little bit of a sports guy," Troske says with a chuckle.
The Notre Dame and Husker football fan loves the ability to stream games to his TV.
"I'm 100% sold on James Valley Telecommunications. They do a good job," Troske says.
Troske's business and the Glendale Colonies farms are more than 20 minutes from any community of significant size, but Lori Volk's housing development is less than three miles from Aberdeen. Yet, she had to wait 15 years to get broadband connectivity to her development of 31 homes.
Her home was among the first built there, and this summer she was among the first to receive a fiber connection to JVT's Aberdeen affiliate, Northern Valley Communications.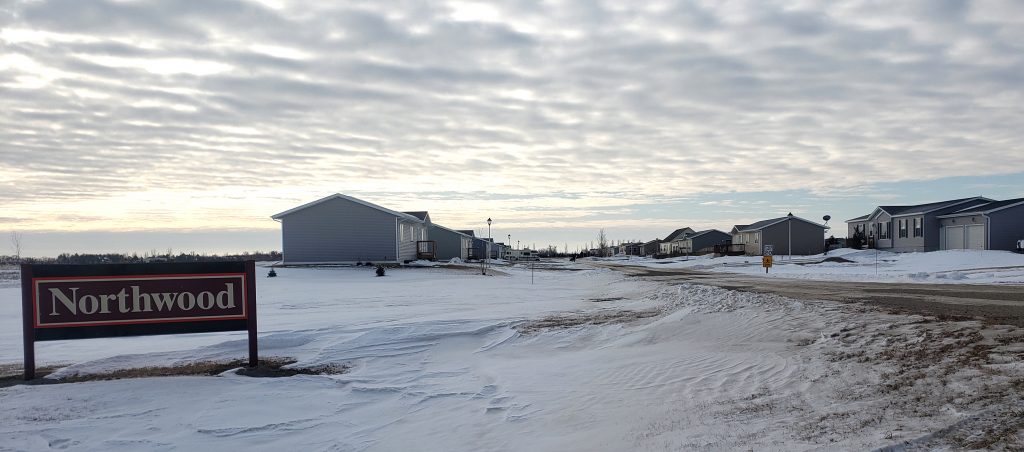 "It's so nice not having the drama of wireless providers we used to use that don't perform well in rainy or stormy weather," Volk says.
Volk, who is active as treasurer in her Northwood Development home association, says Qwest (now CenturyLink) wouldn't provide homeowners with any internet services. They tried for years to recruit other service providers, but it was locally owned NVC that came to their rescue.
"All 31 houses connected, and it's a great service. No one has complaints," Volk says.
Volk finds the connectivity at her home makes her more productive in her job as office manager at Aberdeen Machine Tool.
"If I'm sick, the weather is bad, or I'm just trying to catch up on email, I can connect remotely from home. It sounds so simple for people who have done that for years, but that wasn't an option for me until Northern Valley came to our rescue," she says.
James Valley/Northern Valley CEO James Groft, who lives eight miles outside Mellette on a farm served by fiber, understands the value. That's why he's anxious to get every home in their service area connected via fiber.
"Our goal is to have 100% fiber to every home, farm, and business in our service area by 2023. We live and work here. We want all our neighbors to have the same internet and economic opportunities," Groft says.
The investment is evidence of how South Dakota's independent broadband companies are quickly connecting their customers to fiber and expect nearly 100% fiber-to-the homes, businesses, and farms in their territories by the end of next year.
In some cases, those local broadband companies are expanding beyond their service territories, thanks to a public-private partnership. Gov. Kristi Noem's Connect South Dakota grants totaled $5 million last year and resulted in $11 million in broadband investment, giving 4,800 homes, farms and businesses access to high-speed internet. Noem is asking lawmaker to invest another $5 million this year to chip away at the estimated 88,000 South Dakotans without broadband access.
All New CABLE TV Lineup
We're excited to announce that we have an all-new lineup coming to you in July! Instead of offering both a Standard Definition (SD) and High Definition (HD) lineup, all channels will be delivered in HD quality (when available) and at no additional charge. If you are currently paying $11/month for the HD lineup, that charge will expire after your June bill.
For example, CBS/KDLO is currently offered in SD (ch 4) and HD (ch 602). With our new lineup in July, ch 4 will be delivered in HD to all cable customers, at no additional charge. Ch 602 will no longer exist.
While streamlining our lineup, we also used your feedback to relocate channels so similar programing is grouped together. If you love the classics on Antenna TV, be sure to check out some of the classics on INSP, ThisTV and MeTV also – now all conveniently located together.
While we believe you will really enjoy the HD quality and ease of your new lineup, it will require you to relearn new channel numbers for some of your favorite networks. We apologize for the inconvenience but hope you agree the new HD lineup will be worth it. In addition, those of you with Cloud DVR will need to check your series recordings as many of them will need to be rescheduled after July 16th due to new channel placement. All recordings up until that date will be safe and available to watch at your leisure.
For example, if you have a series recording set for America's Got Talent on ch 603HD, you will need to set up a new series recording for AGT on ch 5 since 603HD will no longer be a working channel after July 16. Or, if you have a series recording on Discovery on ch 23 or 622HD, you will need to set up a new series recording as Discovery is being moved from channels 23 and 622HD to ch 59.
The changeover to your new lineup will take place on Tuesday, July 16, 2019. Reorganizing the channels will take most of the day, so don't be alarmed if some of your channels show a black screen. We will send a message to your Cable TV box to signal when all of the changes have been made. If you are experiencing any issues following the message, please call us.
Please click here to view the new Cable TV lineup. If you have any questions, please call or email us now so we can help make the transition for you in July as easy as possible. We appreciate your patience as we work to improve your TV viewing experience!
ANnual meeting
The JVT Annual Meeting is Thursday, May 30. Registration starts at 11:30 am, and the business meeting will begin at 12:30 pm. We will be serving chicken cordon bleu and Groton Area OST (Outside of School) kids will be performing.
JVT's office will be closed 11am to 2pm that day. Daycare will be available, so bring the kids.
JVT will be offering free bus rides for members. The schedule and locations for pick-up are listed below. To sign up for a ride call us at 611, send an email to marketing@jamesvalley.com or return the stuffer included in your bill.
Members who reside in Groton can call community transit at 397-8661 for a free ride. Please give Groton Transit 24 hours' notice.
Busing Schedule
11am Bristol – Fritz's Furniture & Antiques
11:15am Andover – The Other Place Bar
10am Frederick – Frederick Area HS
10:30am Hecla – Community Center
11am Columbia – The Lodge
10:45am Doland – Doland Area HS
11am Turton – Farmers State Bank
11:15am Conde – Plains Commerce Bank
10:30am Mellette – Northwestern Area HS
10:45am Brentford – American Legion
11am Stratford – Community Center
11:15am Ferney – Harry's Implement
Bundle and Save with Us Today!
Select the services you are interested in to see how you can save in bundling.
Here for Life
At JVT, we understand that life gets busy. That's why we are committed to keeping you and your family connected no matter where life takes you. To make things a little easier, we are giving JVT customers of five years or more our Customer Loyalty Discount.
Watch the video to learn more about how being a part of the JVT family benefits you.