News & Events
12 DAYS OF CHRISTMAS
This holiday season we are giving away 12 amazing prizes, simply register for your chance to win! One winner will be drawn daily from December 4-15th. One entry per person for the duration of the giveaway.
HOLIDAY OPEN HOUSE
Come visit us this winter during our Holiday Open House! Get in the holiday spirit with treats and door prizes!
Groton: Tuesday, November 28th 10am-4pm
Redfield: Wednesday, November 29th 11am-2pm
Aberdeen: Thursday, November 30th 10am-4pm
2024 BOB PETERSON MEMORIAL TELECOMMUNICATIONS SCHOLARSHIP
James Valley Telecommunications will be awarding three $2,000 scholarships in 2024. Please complete and submit the application online or download and print out the application. All submissions must be received by JVT on or before February 29, 2024. Applicant must be a high school senior graduating in the Spring of 2024 and whose parents/legal guardians are members of James Valley Telecommunications. Applicant must be attending an accredited college, university or vocational school in South Dakota in the Fall of 2024. A minimum GPA of 3.0 is required. Immediate family members of James Valley Telecommunications' directors and employees are not eligible for the JVT Scholarship Program. Any applications received after February 29, 2024 will not be considered.
FIBER CONNECTIONS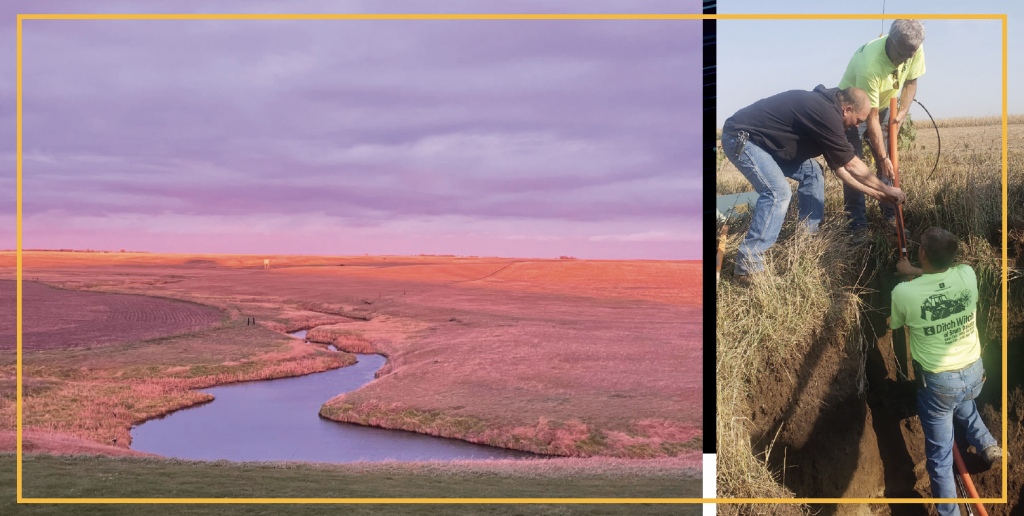 Few people probably take the time to consider how all the connected devices in their home operate efficiently and optimally. For many in the James Valley Telecommunications and NVC serving areas, those connections have been greatly improving over the last few years. Since late 2019 to year-end 2021, JVT/NVC has installed close to 1,500 miles of core fiber in numerous rural areas. That's roughly the same distance from Aberdeen to the US-Mexico border driving on Highway 281.
One NVC customer that is benefiting from the additional fiber is Marne Neiger of rural Mina. Marne lives on her childhood farm eight miles south of Mina Lake and works from home. With fiber internet, she works from home with the confidence that her connection will be fast and reliable. Marne also knows her video call won't be affected as her daughter does her homework or streams a movie.
"I feel so lucky that I was able to get such fast internet service since there are only three people on my road. It's less than my cell phone bill and totally worth it," said Neiger. Connect South Dakota and CARES Act funds were awarded to NVC for rural Mina and rural Redfield areas.
Connect SD funds were also awarded to James Valley Telecommunications in 2021 to be used in their service area including rural Frederick, rural Groton, rural Hecla and the city of Groton.
"Bringing fiber-optic broadband to rural areas is part of our overall mission, and it's something we feel is vital to the communities we serve," said JVT/NVC CEO James Groft. "Internet speed is even more important now for business, school, personal connection and life in general."
JVT/NVC is not slowing down on connecting customers and will install over 800 additional miles of fiber core to the remaining rural areas in its service territory in 2022 and 2023.
MANDATORY 10-DIGIT DIALING AS OF OCTOBER 2021
Everyone in South Dakota will soon have to dial local numbers using 10 digits — the area code and the seven-digit phone number.
The Federal Communications Commission (FCC) has adopted 988 as a new three-digit number to be used nationwide to reach the National Suicide Prevention and Mental Health Crisis Lifeline.
In order for 988 to work in the 605 area code, 10-digit local dialing must first be implemented. To complete local calls, all customers in the 605 area code will need to dial the area code followed by the seven digit telephone number. Adopting 10-digit dialing will be mandatory in October of 2021.
This will affect both landlines and cell phones. If you have programmed seven-digit phone numbers into speed dial functions or cellphone contact lists, you will need to reprogram those as 10-digit numbers in order to make a phone call after that point.
You can visit https://www.fcc.gov/suicide-prevention-hotline for more information.
NVC Awarded Connect South Dakota and CARES Act Funds
Northern Valley Communications (NVC) was recently awarded one of 14 broadband projects to better connect underserved and unserved communities in South Dakota. NVC will also be allocated federal CARES (Coronavirus Aid, Relief, and Economic Security) Act funds for another project.
In 2019, South Dakota legislators approved $5 million in matching funds for broadband improvement, creating Governor Kristi Noem's Connect South Dakota program. Earlier this year, legislators approved another $5 million to continue broadband upgrades in South Dakota. Funding is strictly for capital expenditures of building out the network, and the program does not intend to overbuild areas that are currently being served by 100/20 broadband.
NVC was awarded close to $1 million in funds received from the Connect South Dakota broadband initiative. The funds will be used in the rural Mina area covering over 250 homes. The project will be completed by June 2021.
NVC was also awarded close to $1.5 million in CARES Act funds for rural Redfield. That project will cover 400 homes. Work has started and will be completed by December of 2020.
"Bringing fiber optic broadband to underserved areas is part of our overall mission, and it's something we feel is vital to the communities we serve," said NVC CEO James Groft. "Internet speed is even more important this year for business, school, personal connection and life in general."
About NVC
Privately owned by James Valley Telecommunications, NVC was founded in 1997 to bring reliable Internet, Cell Phone, Cable TV and Phone services to Brown county and part of Day and Spink counties. NVC believes in providing our customers simple choices at fair prices backed by quality service that each customer deserves. NVC has constructed a new fiber optic and wireless telecommunications network to deliver next generation technology and service. Other companies may focus on megabits and packet transfers, but with the solid foundation in technology afforded by its flexible, scalable network, NVC can focus on something more important – the specific needs of its customers.
Conquering the Digital Divide
Why even Hutterite colonies want internet fiber connectivity
Blog written by Vernon Brown
Hutterite colony life might seem remote. Many perceive that the religious colonies shun modern technology, including the internet, but Hutterites depend on it for economic survival.
Glendale Colony raises crops along the James River about 18 miles southeast of Redfield. Farming of any size requires internet connectivity to boost productivity. Recognizing the future depends on it, colony elders even embrace putting iPads in the hands of every elementary student in the colony school managed by the Hitchcock-Tulare School District.
In October, James Valley Telecommunications (JVT) finished construction of fiber connectivity to the colony school.
"You'd be surprised how much technology Glendale Colony has," says Hitchcock Tulare School District Technology Coordinator Jason Wenzel. "We had a wireless connection from one building to the colony school, but teachers had to limit access. Streaming audio or video was challenging. Now with a fiber connection, we'll be able to have all 30 students simultaneously do online testing."
Similarly, banking in rural South Dakota can't thrive without high-speed broadband. JVT delivered fiber to every home and the one business in tiny Turton, population 49.
Farmers State Bank of Turton is a mainstay on Main Street. Bank president Monte Troske says his operation was maxing out its pre-fiber connection. That limited what his staff could do with internet banking, online imaging and insurance quotes. Today, with up to a Gig of service, Troske says the bank's productivity has increased for its customer base, which is 95% agricultural lending.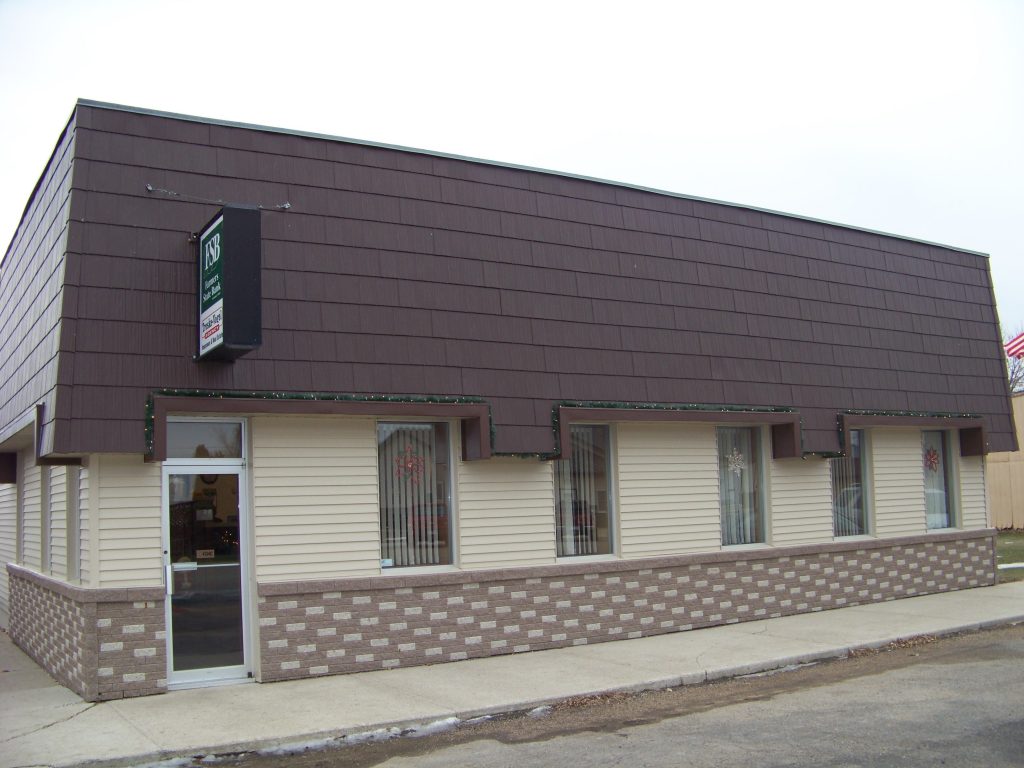 While it's about productivity at the bank, the fiber connection to Troske's Turton home is all about convenience and quality of life.
"I'm a little bit of a sports guy," Troske says with a chuckle.
The Notre Dame and Husker football fan loves the ability to stream games to his TV.
"I'm 100% sold on James Valley Telecommunications. They do a good job," Troske says.
Troske's business and the Glendale Colonies farms are more than 20 minutes from any community of significant size, but Lori Volk's housing development is less than three miles from Aberdeen. Yet, she had to wait 15 years to get broadband connectivity to her development of 31 homes.
Her home was among the first built there, and this summer she was among the first to receive a fiber connection to JVT's Aberdeen affiliate, Northern Valley Communications.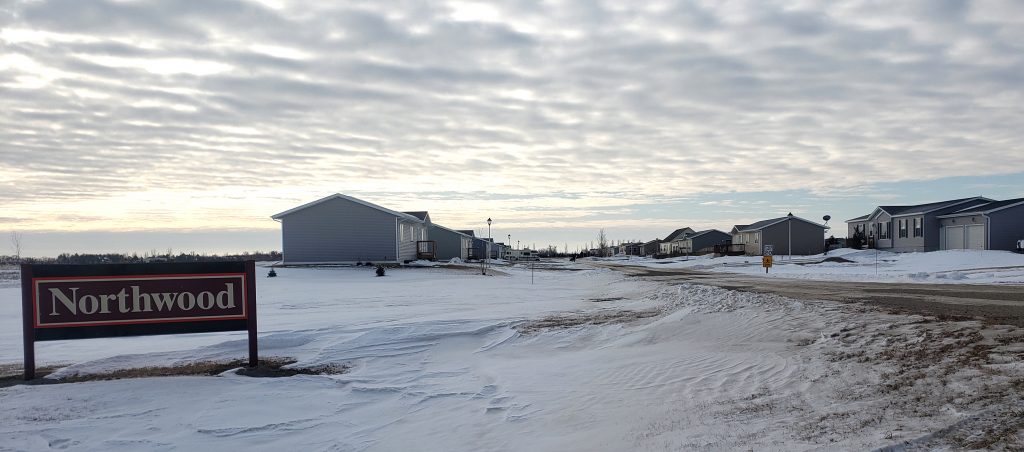 "It's so nice not having the drama of wireless providers we used to use that don't perform well in rainy or stormy weather," Volk says.
Volk, who is active as treasurer in her Northwood Development home association, says Qwest (now CenturyLink) wouldn't provide homeowners with any internet services. They tried for years to recruit other service providers, but it was locally owned NVC that came to their rescue.
"All 31 houses connected, and it's a great service. No one has complaints," Volk says.
Volk finds the connectivity at her home makes her more productive in her job as office manager at Aberdeen Machine Tool.
"If I'm sick, the weather is bad, or I'm just trying to catch up on email, I can connect remotely from home. It sounds so simple for people who have done that for years, but that wasn't an option for me until Northern Valley came to our rescue," she says.
James Valley/Northern Valley CEO James Groft, who lives eight miles outside Mellette on a farm served by fiber, understands the value. That's why he's anxious to get every home in their service area connected via fiber.
"Our goal is to have 100% fiber to every home, farm, and business in our service area by 2023. We live and work here. We want all our neighbors to have the same internet and economic opportunities," Groft says.
The investment is evidence of how South Dakota's independent broadband companies are quickly connecting their customers to fiber and expect nearly 100% fiber-to-the homes, businesses, and farms in their territories by the end of next year.
In some cases, those local broadband companies are expanding beyond their service territories, thanks to a public-private partnership. Gov. Kristi Noem's Connect South Dakota grants totaled $5 million last year and resulted in $11 million in broadband investment, giving 4,800 homes, farms and businesses access to high-speed internet. Noem is asking lawmaker to invest another $5 million this year to chip away at the estimated 88,000 South Dakotans without broadband access.
Bundle and Save with Us Today!
Select the services you are interested in to see how you can save in bundling.
Here for Life
At JVT, we understand that life gets busy. That's why we are committed to keeping you and your family connected no matter where life takes you. To make things a little easier, we are giving JVT customers of five years or more our Customer Loyalty Discount.
Watch the video to learn more about how being a part of the JVT family benefits you.